Cone Beam CT
Cone beam CT provides high resolution, volumetric images that are complete three-dimensional views of critical anatomy, allowing for more thorough analysis of bone structure and tooth orientation. The accuracy of CBCT is comparable to medical CTs but uses a much lower radiation dose.
Whereas typical dental X-rays focus on a small area to produce flat, 2-D pictures, CBCT provides more complete, more accurate, and more visual imagery – allowing you to study your case more accurately and plan more effectively. Cone beam images can be duplicated and are always stored in case they are needed in the future.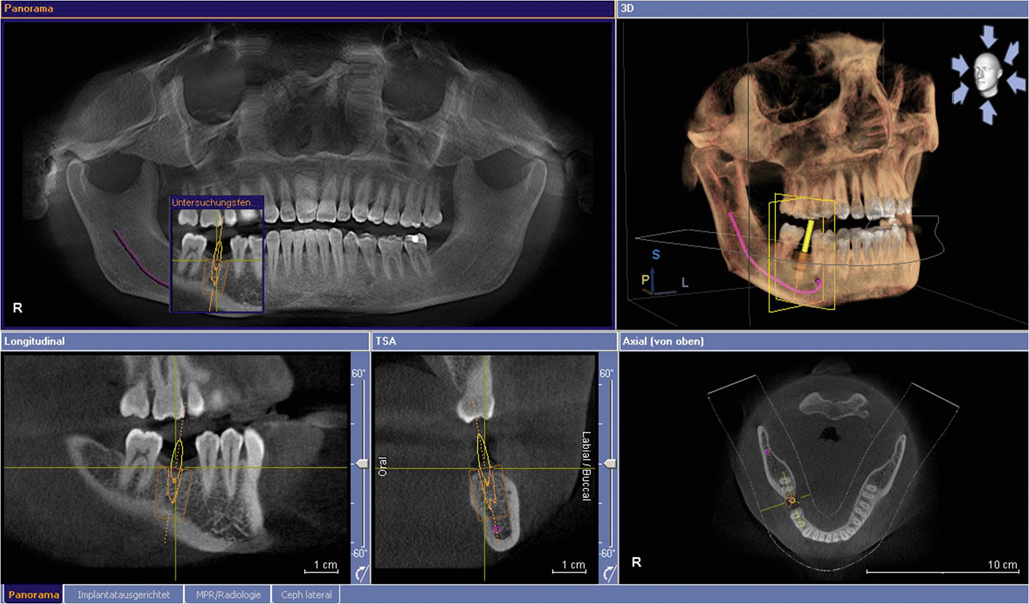 Cone beam CT scans used across the following areas:
Dental Implants: The quality of CBCT scans allow you to plan and place dental implants much more accurately, offering you benefits in diagnosis through to treatment and post-op examinations.
Orthodontic: Cone beam images are clear and accurate, allowing for improve orthodontic diagnosis and treatment as you can assess tooth relationships much more accurately and plan accordingly.
Impaction: CBCT gives you a precise 3D view of impacted molars within the alveolar bone, showing their position in regards adjacent teeth and proximity to vital structures such as the nerve canal, sinus walls, and cortical borders.
Analysis: Cone Beam CT assists you in both detecting and evaluating possible problems for your patients, thanks to accurate measurements of bone and jaw deformities. This allows you to assess bone lesions and changes of the jaw and detect cysts, tumours, and disease.